I don't have much to say these days, all I can do is show you things I love. That's where I'm at, folks. Sorry for the radio silence.
This is hautemamasfaves on tumblr. Love the name, love the mama, love the sensuality, colors, vibrance. Love it all and want it all. (Beware: Sometimes boobies make an appearance. Breathe, my fellow Americans, just breathe.)
Essentially hautemama just posts everything she loves in long streams, and I, in response, die.
And this SONG. You haven't heard it until you've heard it from Bonnie. Keep playing it over and over and over again.
Prepare yourselves for me to have these glasses (and another pair, too): (But not this orange, I don't believe in this orange)
If you're sick of hearing me talk about Anthony Bourdain, please go away. I love him too much to appropriately convey with words. I want to watch his show in bed forever. Here he is eating a 'dog. I want to be eating a 'dog with him. He has made me a more aware and more adventurous eater. He's pushed me out of the same old, routine foods I always order, and enlightened my whole approach to food. Also, hello, we are both obsessed with pork. SO, if you asked me today what my dying wish would be, I think it would have to be sharing a meal somewhere exotic with D and Anthony Bourdain. Then, I could surely die a happy, happy gal.
This photo. I can't stop looking at it. It says so much in such a sweet, quiet way. Quiet intimacy. So breathtaking.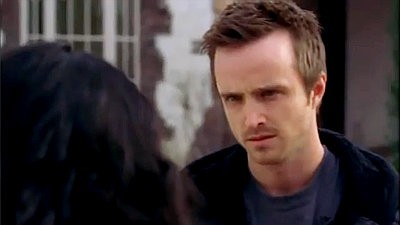 Breaking Bad en ce moment: Jesse is sober and I am loving it. Favorite character, for sure. Sober looks good on you—hubba, hubba, little man. <3
This hair. I need it now. Chop chop, shorter on top.
Funk Investigation, also on tumblr. I am so taken with the visual-only approach to social reporting right now. The style of here is what's "right now." I have always loved the power of a photograph, and it seems more and more they are being used on the Web in a flash-bang style to make you feel something as soon as you look at it—a chill up the spine, a tightening of the stomach, a deep swoon at the very core of you. This is all very new to me and I grow more and more obsessed with it everyday. This is the coffee table book of my generation, with pictures that rotate off the page as quickly as they roll on. (Beware the F-bomb)
Lastly, here's another song you need to listen to immediately. Adele covering Bonnie Rait's "I Can't Make You Love Me." Dammit it, Adele. Dammit.